Arctowski Polish Antarctic Station is a year-round research facility managed by the Institute of Biochemistry and Biophysics of Polish Academy of Sciences. The Station is located on the southern hemisphere in the Southern Shetland archipelago, on King George Island, off the coast of Admiralty Bay. The island is part of the Antarctica maritime climate zone. The Station is more than 14 thousand km away from Poland.
---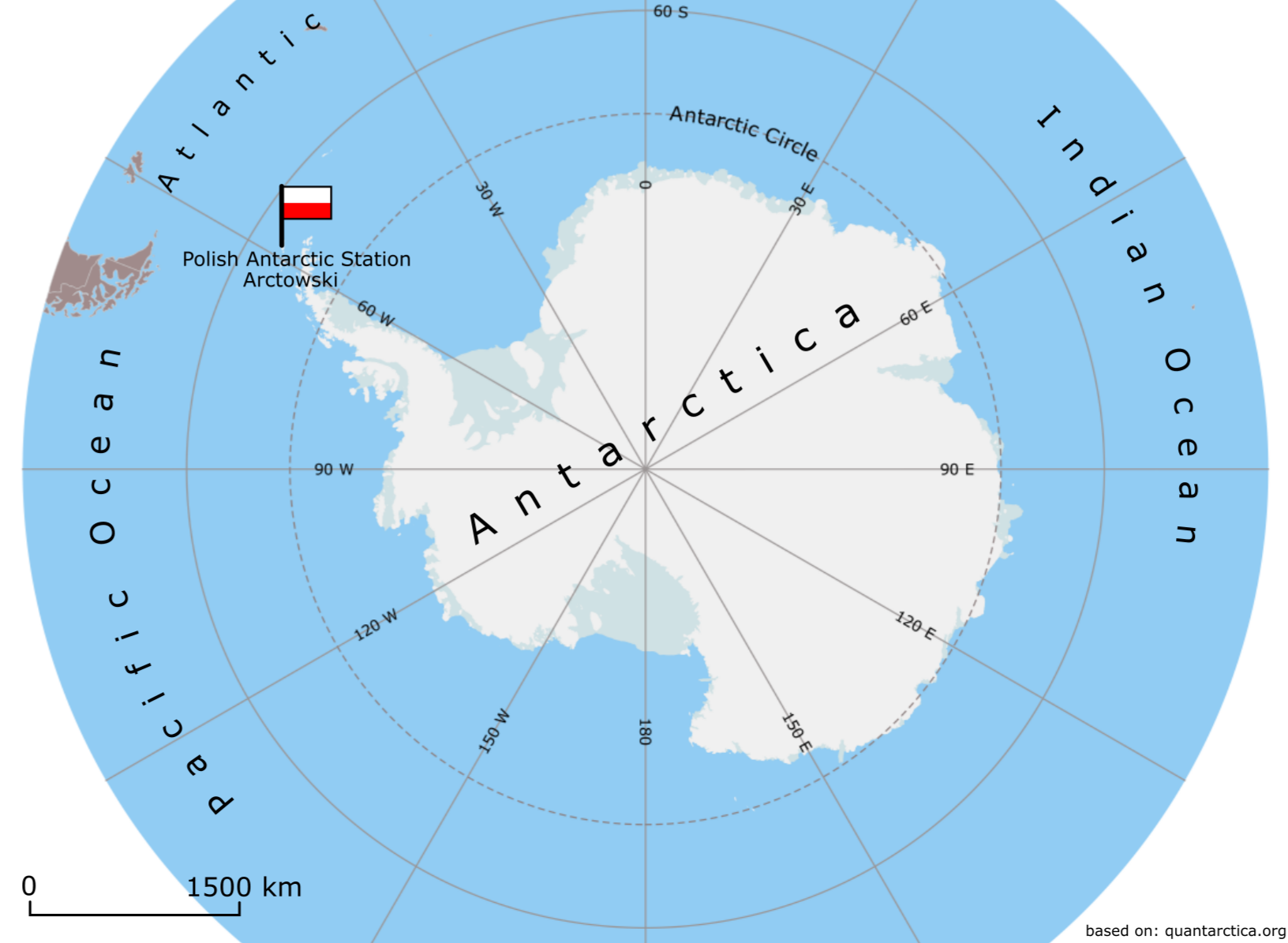 ---
Research has been and is being carried out at the Station in the fields of oceanography, geology, geomorphology, glaciology, meteorology, seismology and above all biology and ecology, and continuous ecological, glaciological, hydrological, meteorological and marine monitoring is conducted.
For over 40 years, the Station has been providing technical and logistic support for Polish and international scientific groups conducting research in the Antarctic.
---

---

Daytime and night-time view of Arctowski Polish Antarctic Station, photo: Marek Figielski